Geeksphone Revolution in the mail. Since no one else seems to have a real hands-on review, I figured I'd do a quick one myself. Unfortunately, I'm about to switch to a Sprint-based carrier, so I won't actually get to use this phone very long, but it'll be useful to have a device I can easily run Firefox OS on.
I probably won't cover everything interesting about this, but I figured no one else has looked at one of these at all, so this is better than nothing.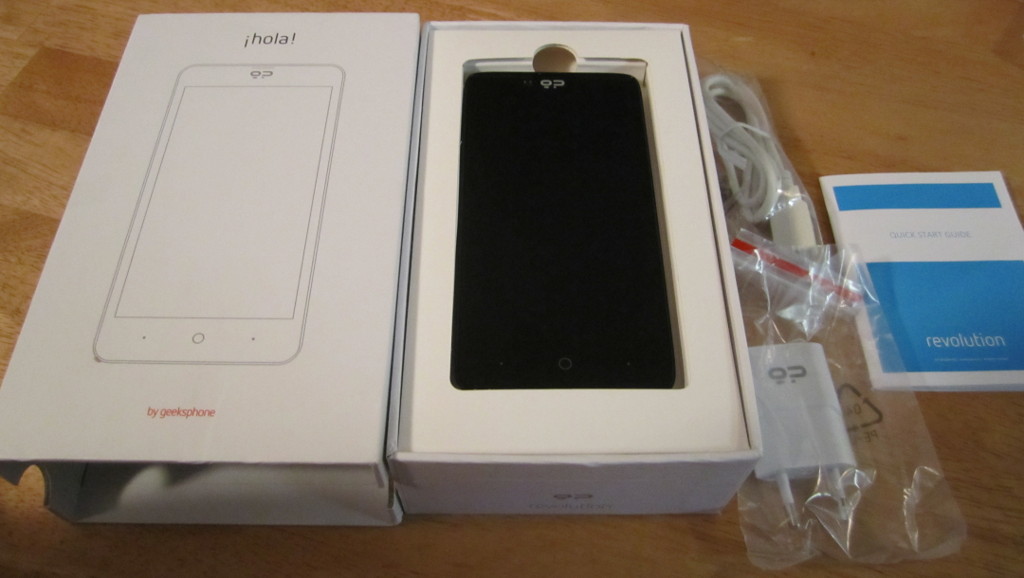 The phone comes with a micro USB cord, and a 1 amp wall charger. The charger is for a European outlet, which is unsurprising since Geeksphone is based in Europe. This will actually be useful to me, since I plan to go to Spain again later this year.
The power button is on the top left, the speaker port is on the top right, and the volume buttons are on the right. There's a camera on both the front and the back, and there's a speak on the front and back also.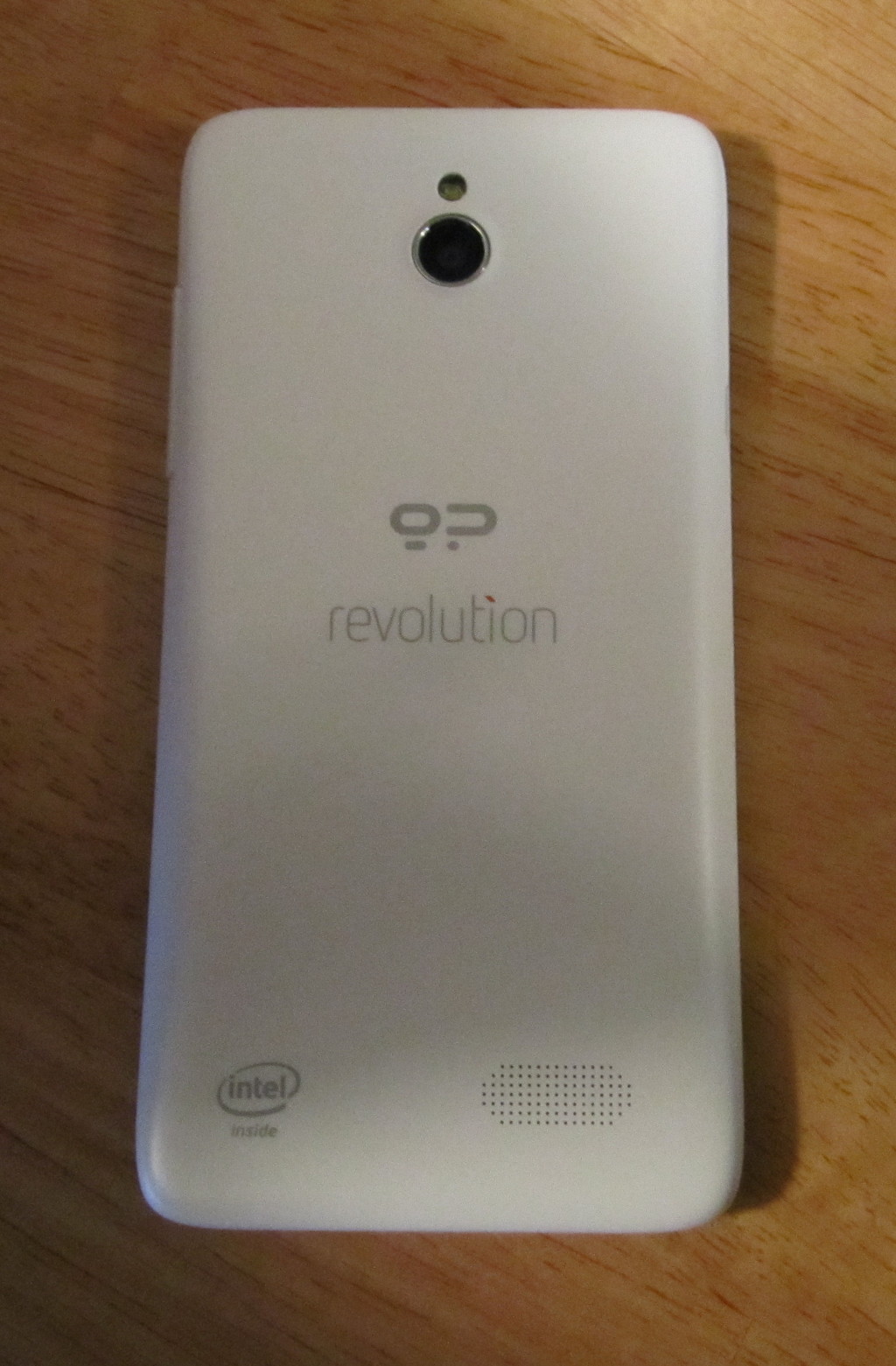 You can insert a nano SIM card and a micro SD card by removing the back and the battery. The SD card is actually required if you want to take pictures on Firefox OS.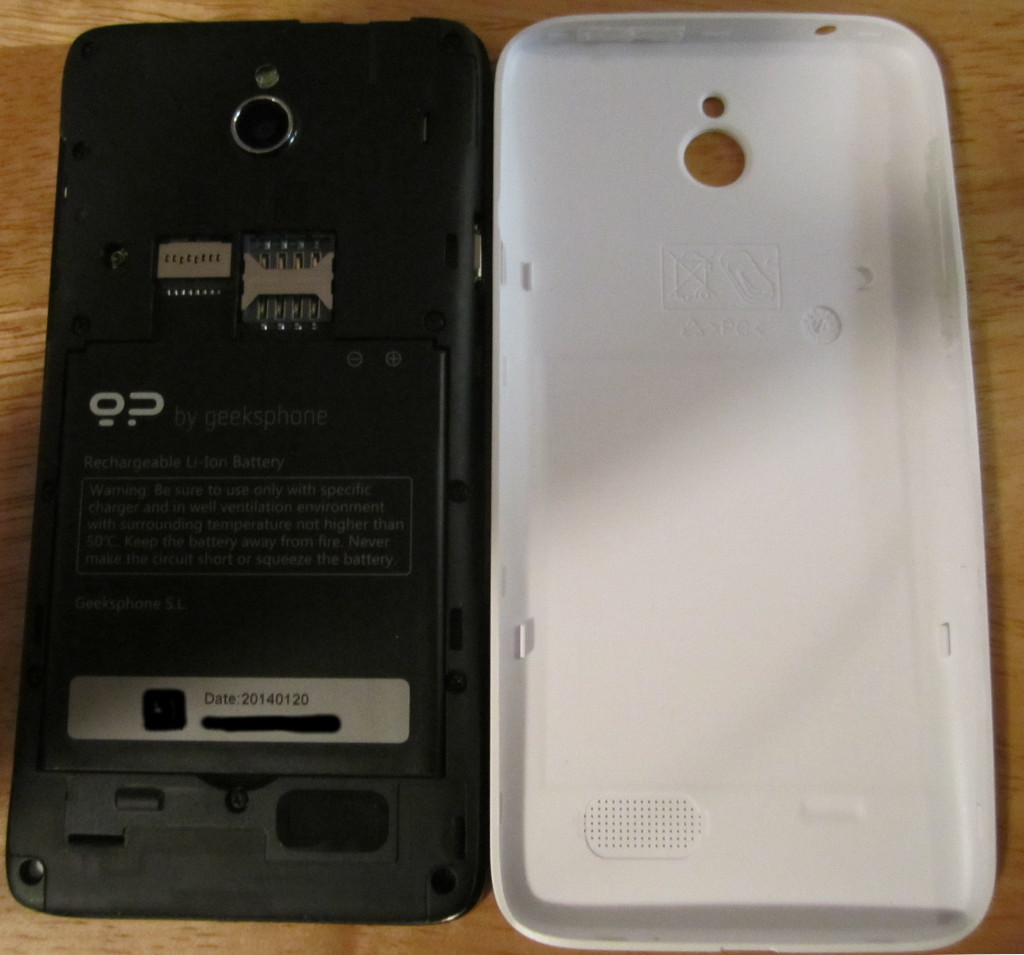 The camera isn't that great. I didn't test call quality since I don't care.
The first time you turn the phone on, it will boot to stock Open Source Android 4.2.2.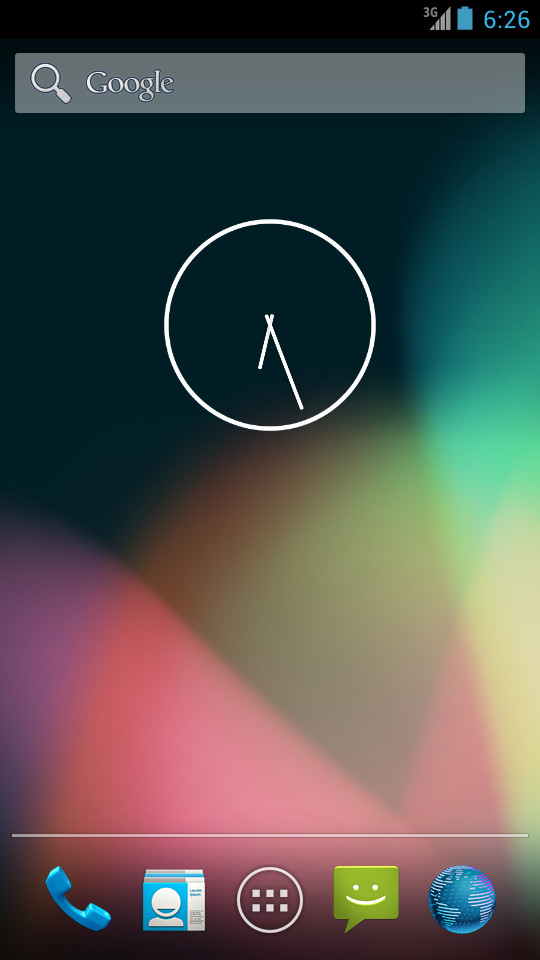 The cool thing is that in the settings, you can easily install Google Apps, or Firefox OS.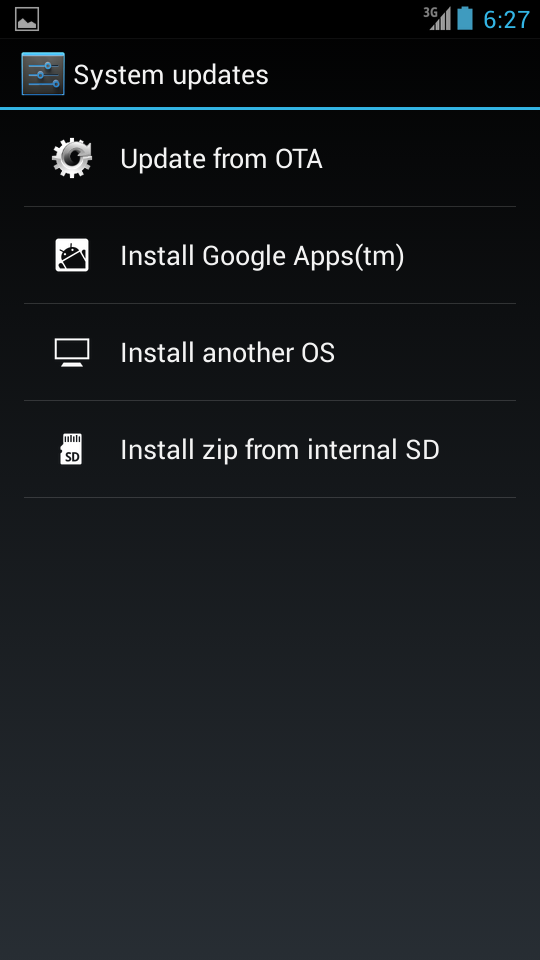 There's not much to see here; it's pretty standard. So, naturally the first thing I did was install Firefox OS.
The reinstallation process is extremely fast, although going backwards is slightly more complicated. Once it's done, the boot process is pretty fast (~15 seconds), and then you get to a standard setup process:
Select language.
Select WiFi network.
Enable geolocation.
Import contacts from memory card, Gmail, Outlook or Facebook.
Enter email address if you want spam from Mozilla.
Tour.
Then you get to the home screen: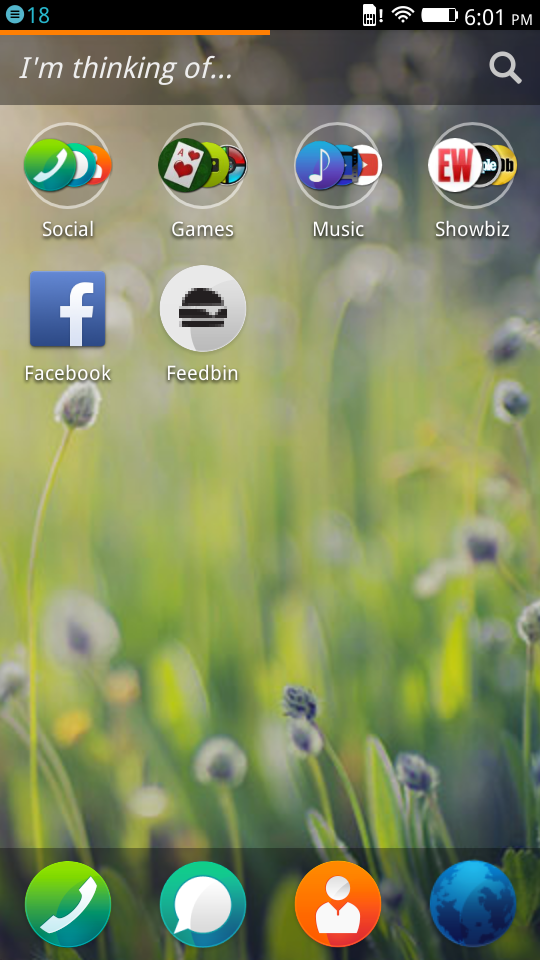 (Ignore the Feedbin and Facebook icons -- I didn't think to take a picture of the home screen until after I had installed them.)
Everything works about how you'd expect. The apps weren't great, but they were decent. Here's Facebook: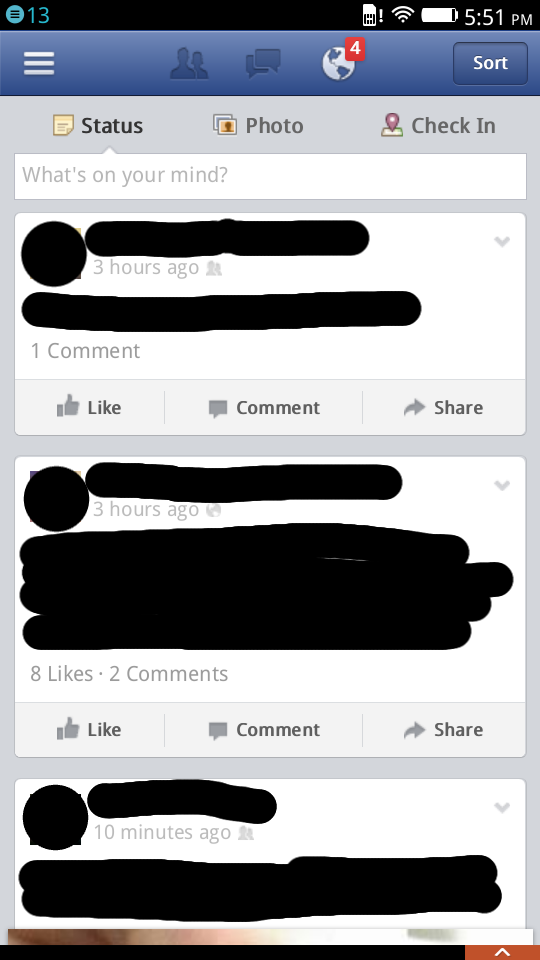 And Google+:
The built-in apps were generally pretty good, when things worked. I wasn't able to retrieve contacts from Facebook, or connect to my work email (Exchange), but my IMAP+SMTP email worked well and so did Google Contacts.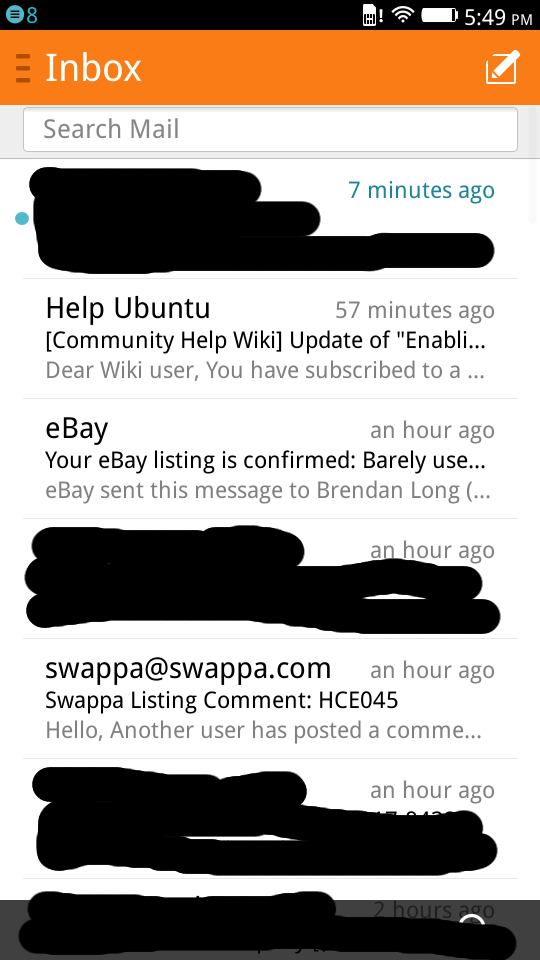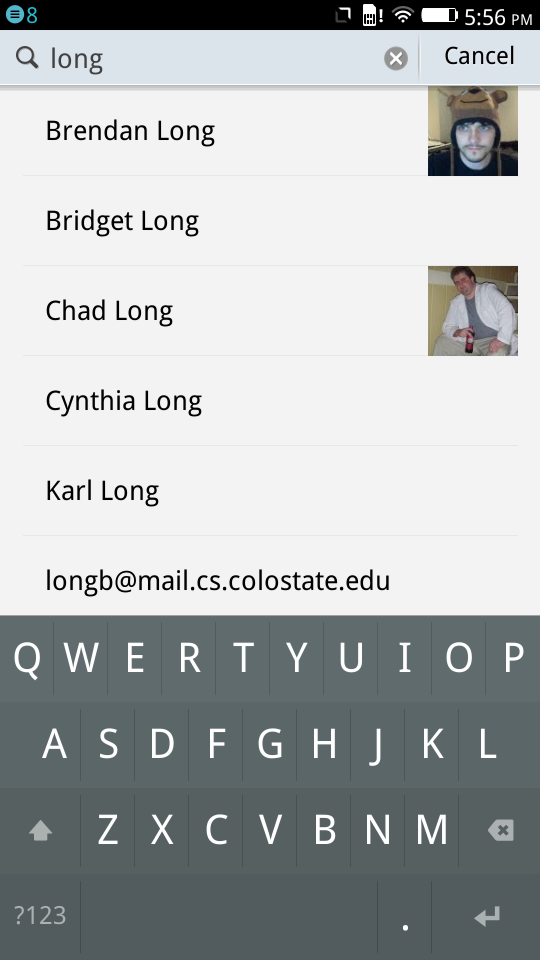 It was kind of annoying that my logins didn't persist between apps, so I had to log into Google and Facebook several times.
And of course, the thing I really wanted to try was Feedbin. It's not in the app store yet, because there's not currently a way to make external links open in the browser, but you can add it manually by going to Feedbin, clicking the star icon to bookmark it, then say "Add to home screen". You can see in the "Home" screenshot that it uses a crappy favicon instead of the pretty SVG the manifest specifies, but I'm guessing Firefox is just ignoring the manifest at this point.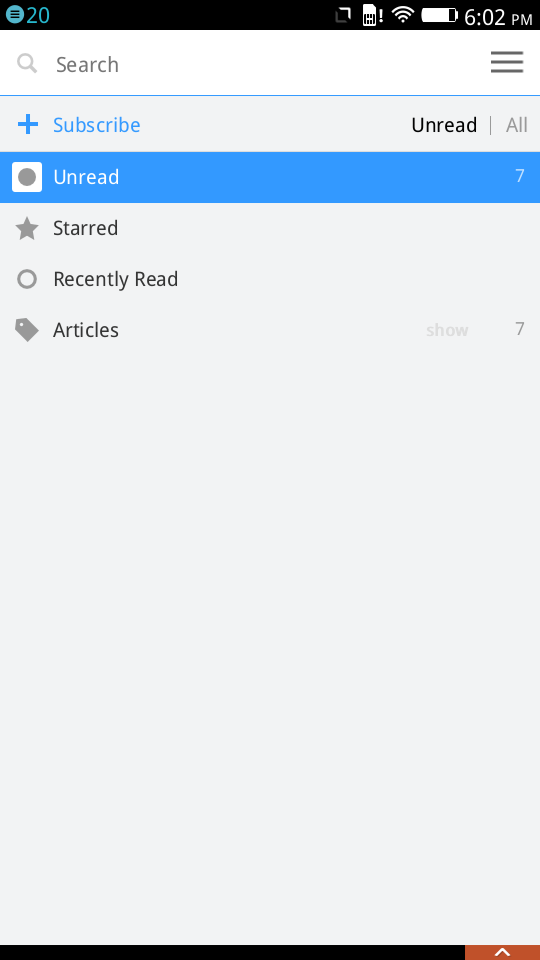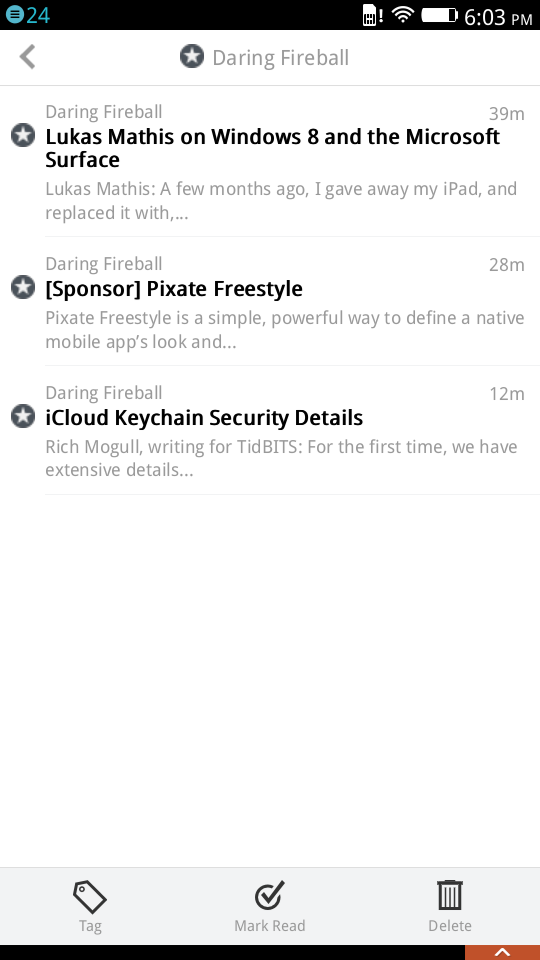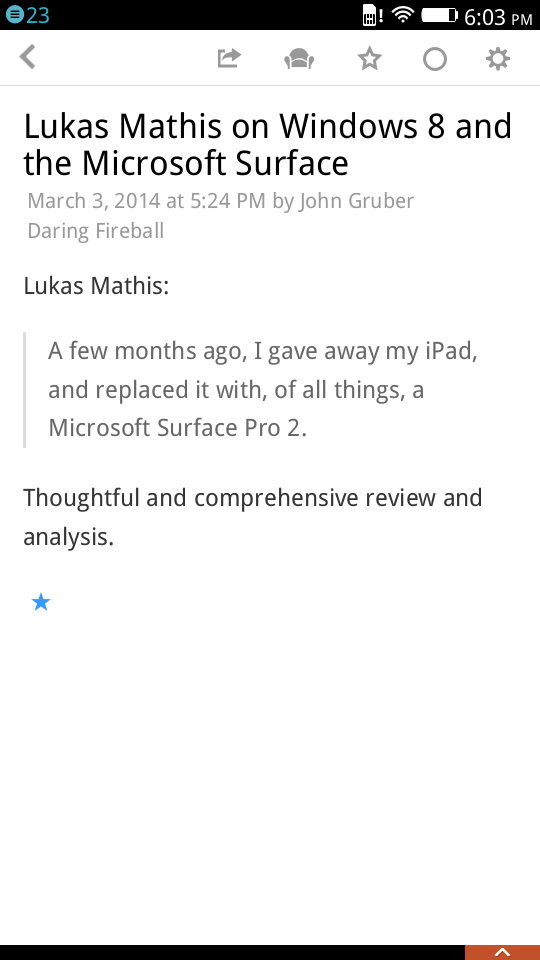 I discovered a bug while running this though: The settings menu is inaccessible. When I click on it, it loses focus and gets hidden, and the link isn't clicked. I'm not sure how to fix that at the moment.
Update: This should be fixed as soon as Ben merges this pull request.
Firefox OS is definitely not as nice as Android right now, but it's way better than a feature phone, and it runs well. Most of the issues I ran into were due to crappy apps. The only OS-level problem I found was an error that the SIM card was recognized (but calls and messages still worked).
This would be a pretty good phone with Cyanogenmod on it, but it's not supported yet (and it will take some effort to get it supported, since there aren't any x86 Cyanogenmod builds yet). If I wasn't switching to a non-GSM cell phone provider, I would continue using this phone.